Added a new "Warning System". Every player will now have a 'warning level' attached to them.
Staff members can hand out warnings levels to people for toxicity, and other problem causing behaviors. Reaching 100% warning will automatically invoke a punishment on you until your warning level drops. This punishment is currently a cross-server 'mute', meaning no text or voice communications will be seen or heard from you. Each warning applied may have an expiration date attached to it, but it could also be a permanent warning.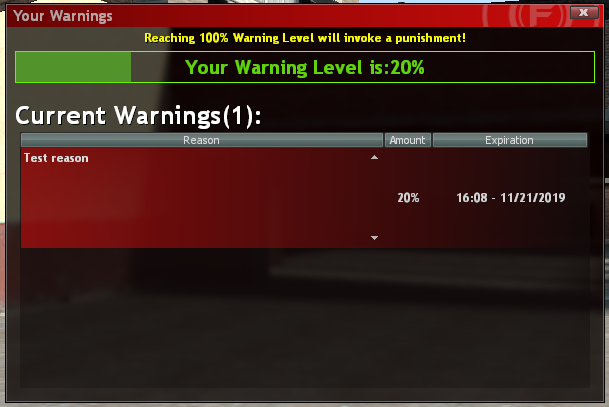 You can view your warnings by typing !warnings. Staff members see #staff-discussion in discord for info on how to use the new system.
The warnings are also linked to discord so we can see everytime someone hands out a warning.